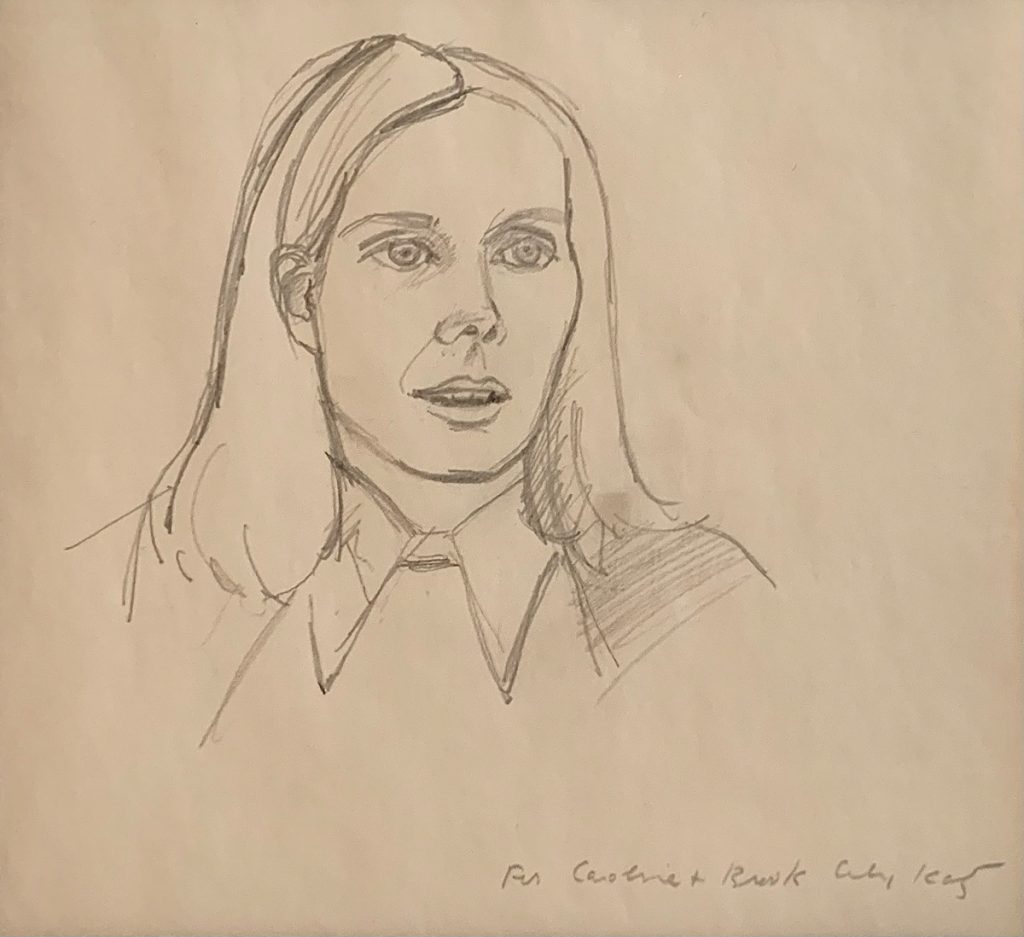 New River Fine Art on Las Olas will unveil "Alex Katz – In Good Company," an exhibition of original paintings, drawings, fine art prints, and sculpture by the American icon, on view January 20 through February 19.
The exhibition offers a fascinating glimpse into Katz's stylistic evolution and his signature minimalistic aesthetic, while reflecting the artist's continued experimentation with form and color. The curated exhibition feels both timeless and innovative.
Across his more than seven-decade-long career, Katz has created an extensive body of work that includes portraiture, landscapes, and still life. Nevertheless, many of his most iconic paintings feature his wife and muse, Ada. Recently, the artist revisited some of his favorite paintings of his beloved spouse by creating "The Ada Portfolio," consisting of ten new fine art prints that will be on view in the New River Fine Art exhibition.
"'In Good Company' features both new prints and a host of works from Katz's archives", said Lisa Burgess, president of New River Fine Art. "Once criticized for working with the figure when Abstract Expressionism was sweeping across the art world, Katz always forged his own path. His iconic style, stripped of all but the most essential elements, is now being reexamined and has found new appreciation among critics in light of his Guggenheim retrospective."
The gallery will host a public opening reception January 20, from 6 to 9 p.m. New River Fine Art's exhibition, Alex Katz is concurrent with The Solomon R. Guggenheim Museum exhibition, "Alex Katz: Gathering," a career retrospective on view through February 20.
Facebook Comments