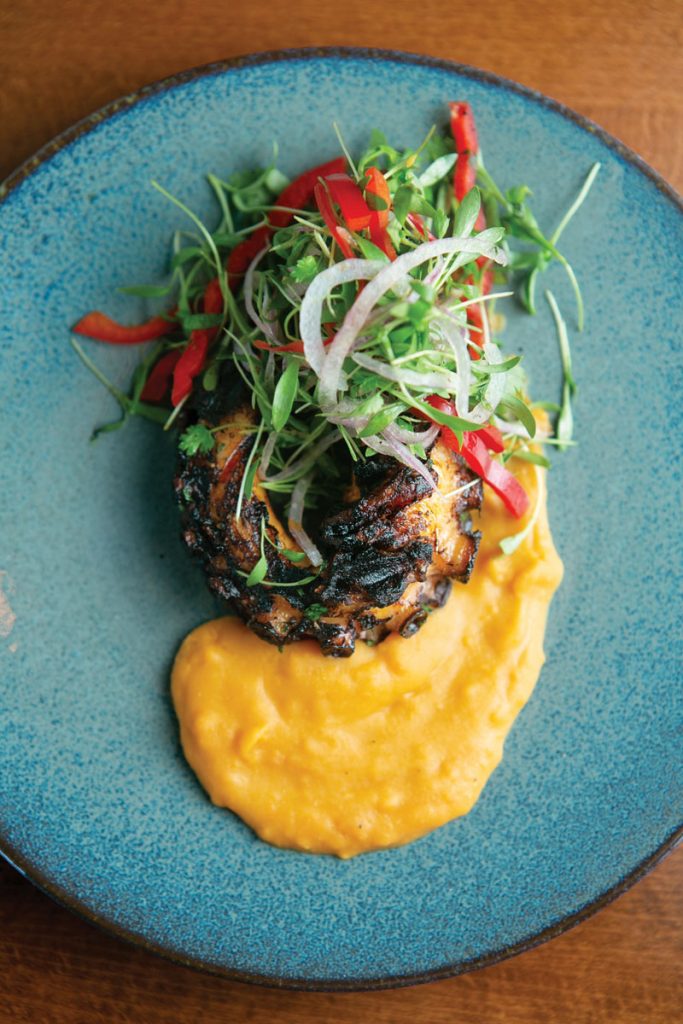 If you ask chef Christie Tenaud about the inspiration behind her new restaurant, Union Kitchen & Bar in Wilton Manors, she'll tell you it reflects her and her husband Roberto Colombi's union—and the marriage of two cultural backgrounds. The couple met in 2013 when Tenaud was hired as the executive chef to open The Blue at the former Boca Raton Resort & Club, and Colombi served as the restaurant's assistant general manager. "It also speaks to the unique bond that takes place between people when sharing great food and wine," says Tenaud.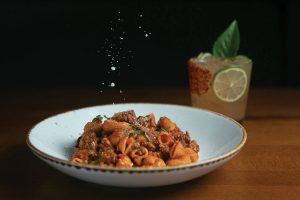 Union serves up what Tenaud calls "approachable modern American cuisine" with influences from her native Peru mixed with Colombi's Italian heritage. In addition, the menu abounds with dishes that hearken back to places the duo has worked and visited. For example, Tenaud's time in Tucson, Arizona, helped her dream up the must-try crispy pork belly tacos topped with pickled onions and aji verde sauce. Colombi's hometown in northern Italy inspired several of the homemade pastas, including the porcini campanelle dotted with wild mushrooms, peas, and herbs in a silky truffle cream sauce. 
The best-kept secret is Union's grilled pork chop. Unlike memories of unfavorable childhood dinners, this one impresses in size, juiciness, and accompaniments of cherries, plums, fresh herbs, and an arugula salad. Leave room for the light, fluffy ricotta doughnut bites that are best enjoyed when dipped in Nutella or the blackberry-mascarpone galette, all served with local honey and house-made buttermilk ice cream.
Facebook Comments