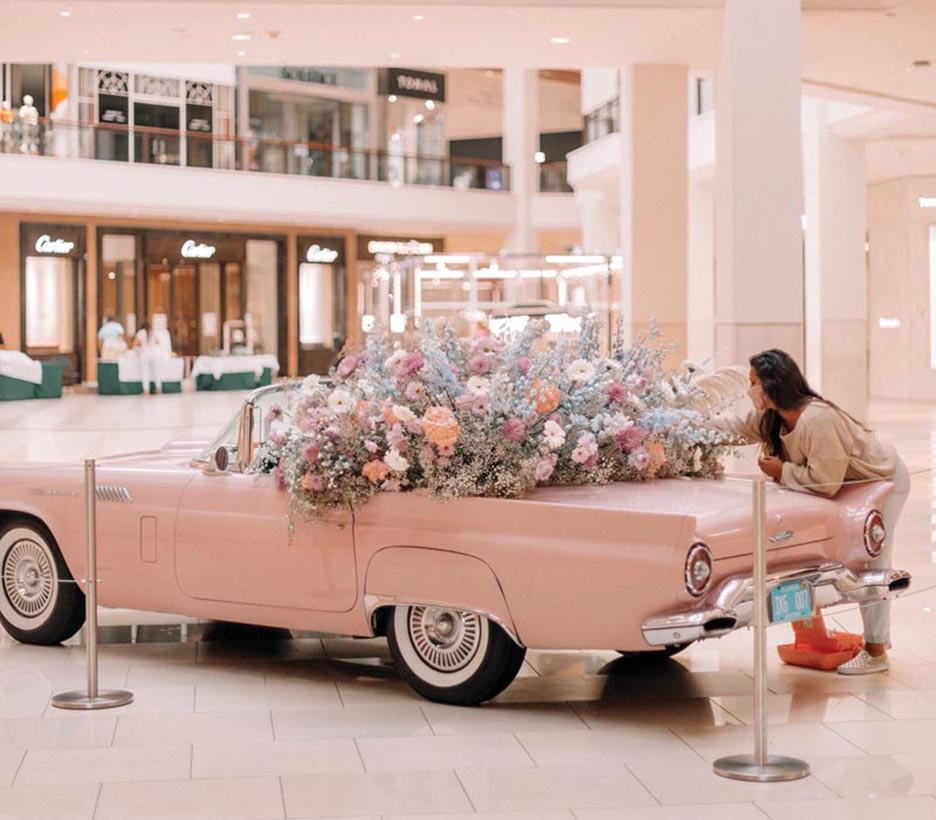 These days, it's nearly impossible to attend a chic event in South Florida that doesn't feature an epic floral scape by Flormosura, an expressive floral design and creative studio in Fort Lauderdale. The brainchild of Marcela Bazana-Weber and her husband, Jackson Weber, Flormosura is known for its signature style of eclectic fresh and dried blooms. The brand's aesthetic is inspired by Miami's Art Deco design and the "vibrations" of Marcela's hometown of Rio de Janeiro, Brazil. 
The not-your-typical flower shop blossomed as a way for the couple to stay afloat during the pandemic, when Jackson lost his job in the hospitality business and Marcela shifted from freelancing for other floral shops. With a child to care for, the couple decided to start their own studio that is rooted in the local community. "I wanted to see young people sending flowers and being proud of it," says Marcela. She has since conceptualized hundreds of designs for events like Art Basel, the South Beach Wine & Food Festival, and the Latin Billboard Music Awards. Brands such as Love Shack Fancy, Bacardi, and Louis Vuitton have also taken note, hiring Marcela to design installations for their fetes. 
Flormosura crossed its two-year mark in May and opened a creative studio in Oakland Park, which is available to rent for photo shoots, events, bridal showers, and more. The couple plans to host workshops and is set to roll out a flower subscription for those who can't get enough of Marcela's divine creations. 
Facebook Comments