South Florida's balmy temperatures give us the perfect excuse to throw on a swimsuit for pool parties, the beach and everything in between. 
And what better way to check out what's hot than by attending Miami Swim Week? Designers from around the world flocked to South Beach from July 12 to 17, to showcase their newest collections of swimwear and resortwear for 2019. 
Don't worry if you couldn't attend—we've got you covered with 10 of the most eye-catching looks from the runways that you can snag for yourself: 
1. Belts
KAOHS Wanted 2019, kaohs.com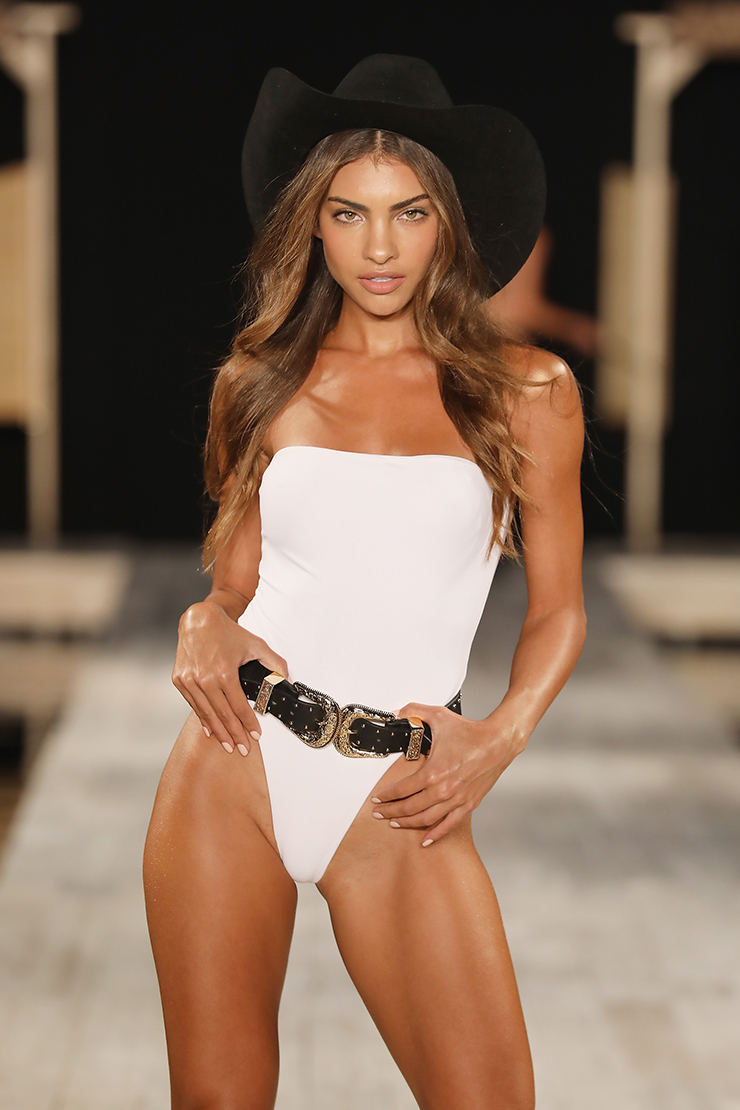 2. Oversized Hats
Monday Swimwear 2019, mondayswimwear.com
3. Statement One-Pieces 
MIKOH Resort 2019, mikoh.com
4. Long Sleeves
ACACIA Resort 2019, acacia.co
5. High-Neck Tops
Stone Fox Swim 2019, stonefoxswim.com
6. Lace
Luli Fama 2019, lulifama.com
7. Ruffles
Luli Fama 2019, lulifama.com
8. High-Waisted Bottoms 
Sports Illustrated Swimsuit, si.com/swimsuit
9. Sheer Cover-Ups
Sinesia Karol, sinesiakarol.com
10. Kids' Statement Pieces
ACACIA Resort 2019, acacia.co
Want the inside scoop on new restaurant openings, the best parties in Fort Lauderdale and more? Sign up to receive our Insider's Guide, a weekly newsletter delivered to your email every Thursday morning with a list of the must-attend events in the area. Interested in a print subscription? Click here.
Facebook Comments