One of more than 9 million people who fled Ukraine in the largest ground war on European soil since World War II, artist Lesia Khomenko is finding respite in Broward County with her 11-year-old daughter.
But some things are hard to leave behind. After evacuating to the U.S., Khomenko briefly returned to her war-stricken country to visit her husband, Max, who enlisted with the Ukrainian armed forces. Unsure of when they would see each other again, the couple married online in June on the 100th day of the war. 
We caught up with Khomenko in Tiachiv—a small town in western Ukraine—for what she refers to as her "so-called honeymoon."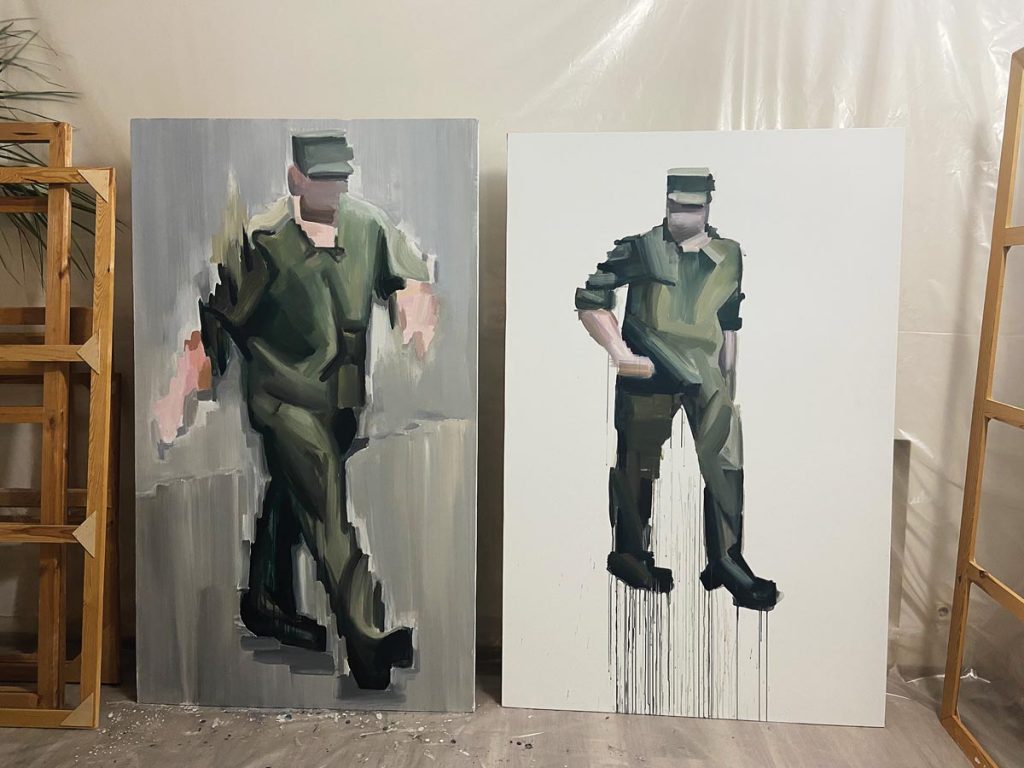 Khomenko is in good spirits, smiling at her phone's camera until a loud noise makes her flinch. This time, the ruckus is only the peal of church bells. But when Russian forces invaded her country in February, air-raid sirens became a part of everyday life in Ukraine; she's trained to think of any loud noise as a threat. 
Now post-honeymoon, Khomenko has returned to South Florida as the artist-in-residence at Oasis Pointe, a new waterfront apartment building in Dania Beach—where she's been given a fully furnished, rent-free apartment in exchange for at least two original paintings that will become a part of the building's permanent art collection. Khomenko plans to continue depicting the war from the safety that 6,000 miles offers. 
Her paintings, which examine visual manipulation (and often extend past the constraints of a canvas), have been exhibited worldwide, including at the National Art Museum of Ukraine, Zachçta National Gallery of Art in Warsaw, WhiteBox art center in New York, and Art Basel Miami Beach. 
"The role of the Ukrainian artist is very important: to keep this complexity in their works and not just the emotional reactions," she says. "I feel myself—strong, quiet, and very concentrated—observing the situation critically."
When Russian forces invaded Ukraine, Khomenko intentionally left her paintings incomplete, often with lines of paint dripping down, to depict the persistent shelling that would interrupt her sessions. 
"It's impossible to work when all day and night we're hiding in basements," she says. "It's important to keep working and to share this experience and make the message of the works more universal."
Khomenko is planning a series of pieces that touch on the relationships among politics, digital media, and Eastern European society. After noticing Ukrainian soldiers blurring their faces in photos to protect their identities, she began incorporating this phenomenon into her paintings. But in Max in the Army, she paints her husband—an artist and musician now serving as a lieutenant. His face is not obscured; instead he salutes stoicly in dark laymen's clothes. 
Khomenko was forced to separate from Max—and a number of her artworks—when she evacuated Kyiv. "It's painful to leave your home and work, your materials, paintings, sculptures," she says. "We're artists with parts of our biographies cut, erased."
Facebook Comments