A self-described craft beer lover, Frances Antonio-Martineau often noted how women were underrepresented at the local breweries and festivals she frequented. In 2016, she launched the Fem Collective, an empowerment group in South Florida intended to bring other women entrepreneurs together to network; a year later, she came up with a way to incorporate beer into that realm. The result: FemAle Brew Fest. 
She launched the festival in May 2017 at a warehouse in FatVillage, showcasing a diverse group of women in the industry. "It's a festival that inspires and empowers women that may be interested in learning more about getting into the industry or just learning more about beer," notes Antonio-Martineau. "Some people say, 'Who cares who's making the beer?' No, it doesn't matter—good beer is good beer. The point is to highlight these badass women who are making these delicious beers." 
The outpouring of local support was enormous; in the following years, she hosted the event at Huizenga Plaza and Gulfstream Park, but pressed pause on her 2020 plans due to social distancing guidelines. This year, however, she's ready to welcome local brewsters for an exceptional time.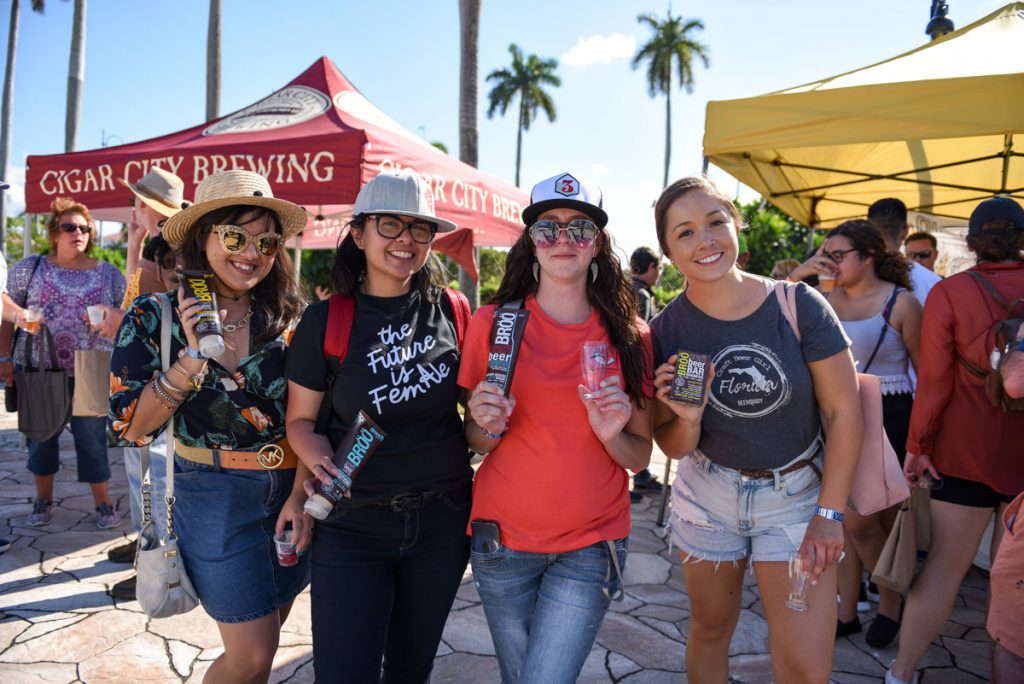 This year's event will take place September 18 at The Kimpton Goodland Hotel Fort Lauderdale Beach. Brewers and experts from around the world will be on hand to offer insight, and there will also be vendors, bands, special tastings, and new offerings such as a beer and yoga class. Can't-miss happenings include fermentation diversity workshops, a Hop Sensory course with Yakima Chief Hops, a book signing with Tara Nurin featuring her newly released A Woman's Place Is in the Brewhouse: A Forgotten History of Alewives, Brewsters, Witches, and CEOs, and a brew created by Antonio-Martineau in collaboration with Yeasty Brews in Lauderhill. A special "beercation" package includes two tickets to the festival and is available for those who want to call the hotel home base during their stay. 
What fuels Antonio-Martineau's passion for the event is supporting women in the industry, and of course, the local beer community. "The beer scene here in Broward, in particular, is growing," she says—which is what prompted her to launch the Greater Fort Lauderdale Beer Week in 2019. This year's week-long celebration will run September 12-19 in tandem with the FemAle Brew Fest and offers beer and food pairings, special events, beer releases, and collabs. 
For tickets and a lineup of events, head to femalebrewfest.com.
Facebook Comments