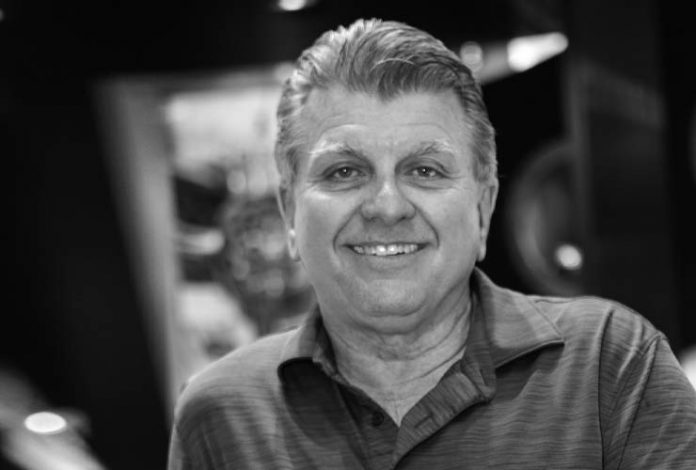 Ed Suhyda, Carrazza Jewelers
Edward Suhyda never anticipated owning a successful jewelry store. Back in 1982, Ed's love for great pizza actually had him searching out locations for a pizza parlor. Despite being a keen collector of exceptional European jewelry, he took little interest in the boarded-up storefront of a defunct jewelry shop along the A1A. Even when a jeweler friend talked Ed into giving him a $1,000 check toward the store's lease, Ed forget all about it until three months later. By then, the check was cashed and he was the proud new owner of Carrazza Jewelers at the Bahia Mar Yachting Center. The rest is history.
Opening in March of 1983 with a whopping inventory of ten rings, 20 chains and several bracelets, Suhyda had his skeptics who didn't think the hotel lobby shop would last the year. Instead, his extraordinary eye for beauty led him to establish working relationships with the top hundred international designers, some of whom had designed for European Royalty. Soon Carrazza was home to the finest collection of 18 karat gold and platinum jewelry, diamonds and gemstones in the world, as well as unique luxury watches.
Suhyda designs with love and passion, contrary to most jewelers who create with a retail price in mind. In order to share this vision with clients, he might lower the price for them, but never the quality.
In the 36 years since Carrazza opened its doors, it has expanded 3 times, the last featuring Xcentrics, an extraordinary art gallery that offers exotic collectibles and rare types of memorabilia. The power of Ed Suhyda's passion is evidenced by his devoted clientele, who fly in from all over the United States and Europe to add to their high-end collections. They say, "Once you discover Carrazza, there's no turning back."
954.523.5237
Facebook Comments